Event Recaps
CRDF Global Partners with LeadX Change Conference and Leadership Accelerator in Georgia for Nonproliferation, Disinformation and Sanctions Compliance Outreach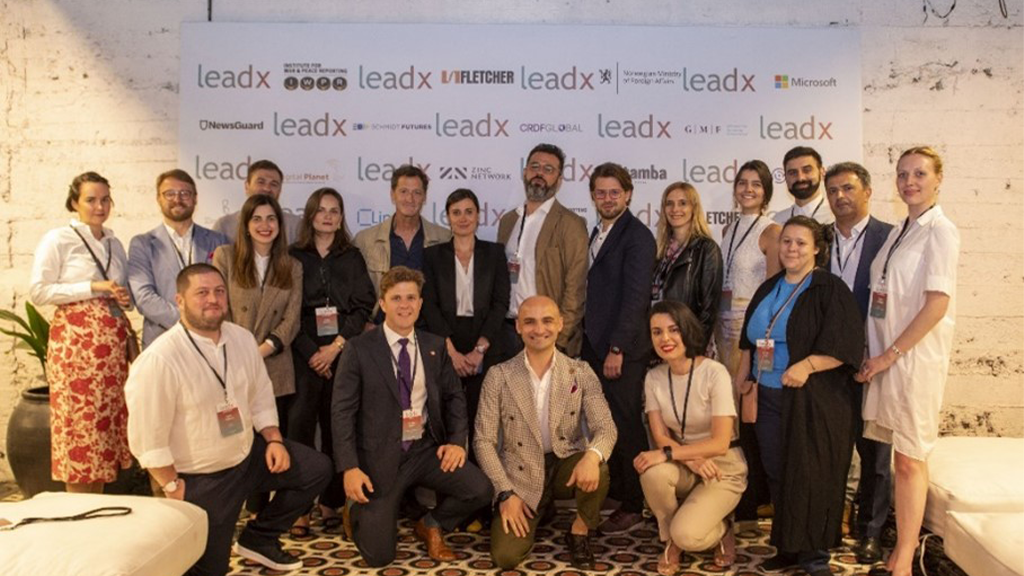 CRDF Global partnered with LeadX Change in Tbilisi, Georgia held June 19-23, 2023 in support of ongoing nonproliferation, countering disinformation, and sanctions compliance programing. The regional leadership accelerator program and international conference, hosted by the Fletcher School at Tufts University and the Institute for War and Peace Reporting, brought together 200 participants from 18 countries and 150 organizations to tackle pressing challenges related to global affairs, leadership, strategy, negotiation, digital diplomacy and countering disinformation. The audience represented the technology industry, law, media, government, academia, & civil society from Eurasia and the Unites States. Experts at CRDF Global and Pricewaterhouse Coopers (PwC) led sessions on sanctions compliance, emerging technologies, and international security at LeadX Change.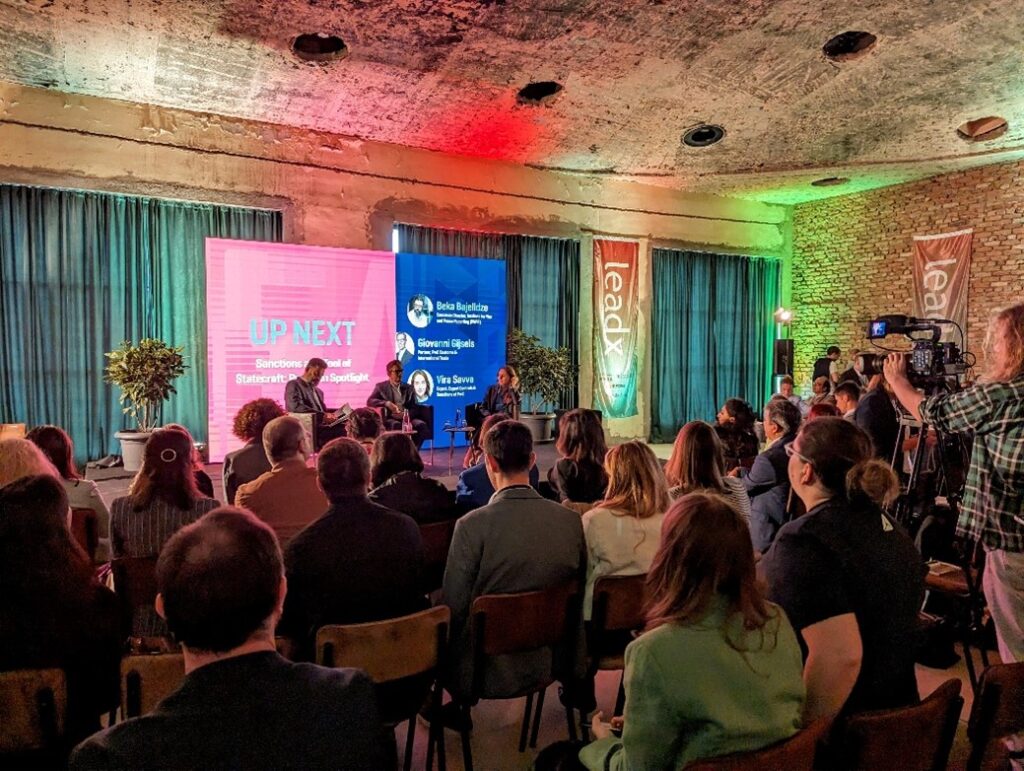 Beka Bajelidze of the Institute for War and Peace Reporting moderated a discussion with Giovanni Gijsels and Vira Savva, export control and sanctions compliance experts from PwC, on Sanctions as a Tool of Statecraft: Spotlight on Russia. They shared best practices for navigating sanctions risks related to emerging technologies given recent sanctions packages from the US, EU and foreign partners to counter Russia's ability to acquire hardware, software, and technology services which enable its warfare capabilities in Ukraine. PwC shared sanctions evasion tactics used by Russian defense networks which enable sanctioned actors to exploit trade controls and legitimate financial markets to acquire sensitive Western technology components and incorporate them into Russian weapons systems.
Marta Kosmyna of CRDF Global led a presentation on Emerging Technologies and Security to highlight technologies with dual-use applications. The audience brainstormed a list of technologies with civilian applications in the commercial sector, as well as their potential use in warfare, law enforcement and by the intelligence community. The presentation covered proliferation risks and benefits of autonomy in weapons systems and their related components.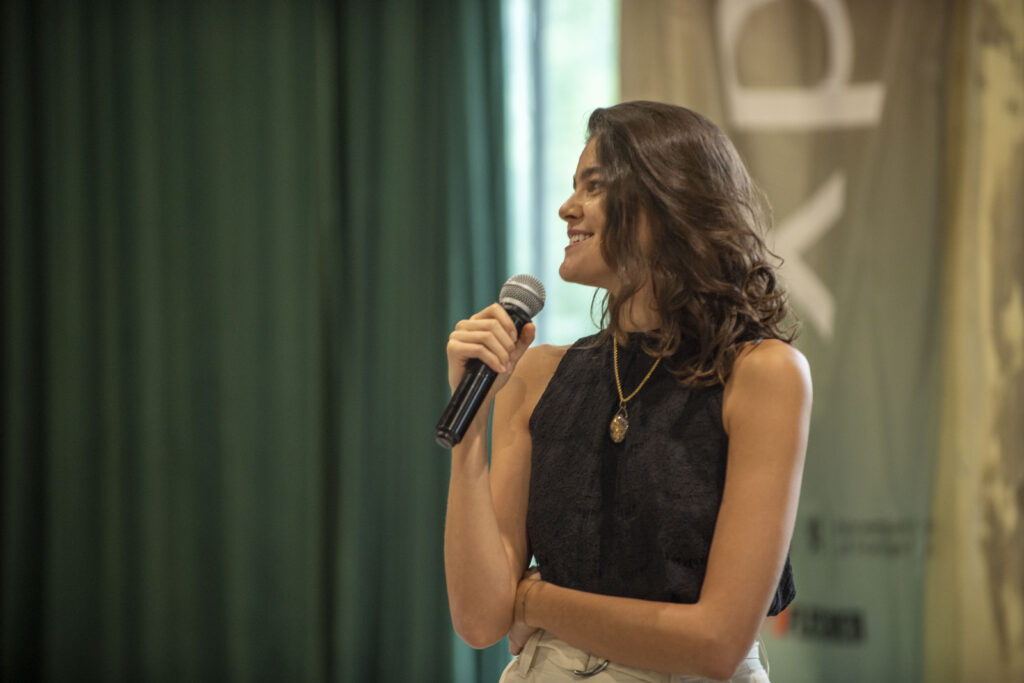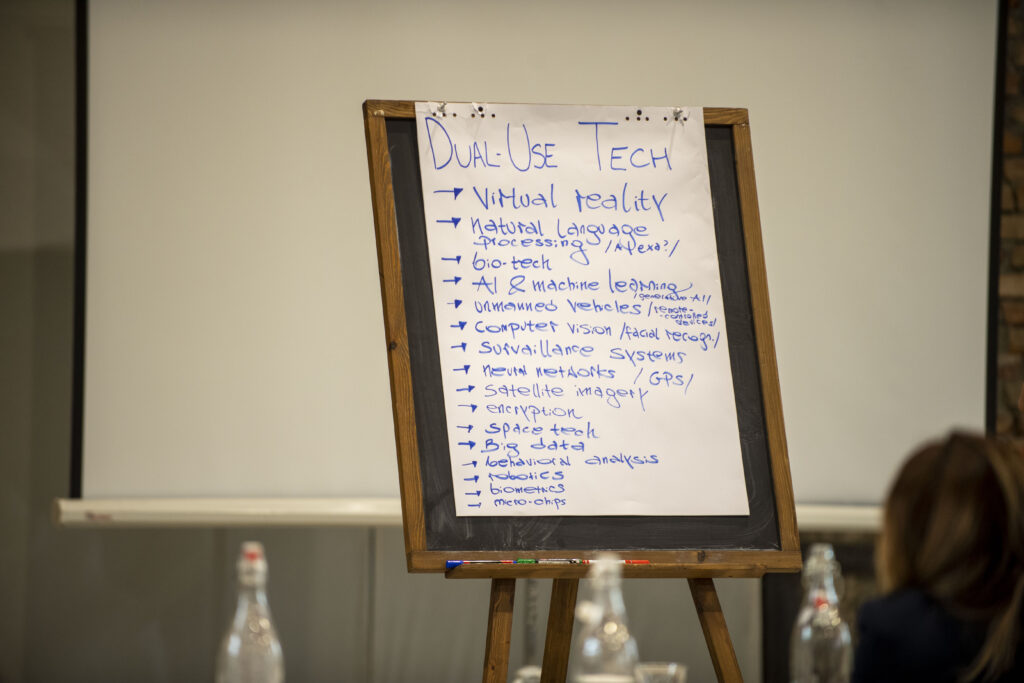 This programing built on previous CRDF Global engagements in Georgia to strengthen resilience against Russian disinformation and malign influence. The sessions also contributed to CRDF Global's ongoing work to secure legitimate financial markets from exploitation by sanctioned actors through counter-proliferation finance trainings, specialized briefings, and timely research.
For more information on LeadX Change, please visit https://leadxglobal.com/, and sign up for CRDF Global's counter-proliferation finance newsletter at https://insights.crdfglobal.org/cbrne/counter_proliferation/complaince_newsletter to receive updates on future events and opportunities for collaboration.