Careers
We're looking for dedicated and talented professionals who are curious, flexible, and share our enthusiasm for building a safer, more secure world.
Open Opportunities
In our changing world, CRDF Global's focus on building collaborative global partnerships and strengthening opportunities for peace and development becomes more important every day. Our employees ensure the success of our missions. We're looking for dedicated and talented professionals who are curious, flexible, and share our enthusiasm for building a safer, more secure world. We offer a wide range of opportunities from internships to experienced leadership roles.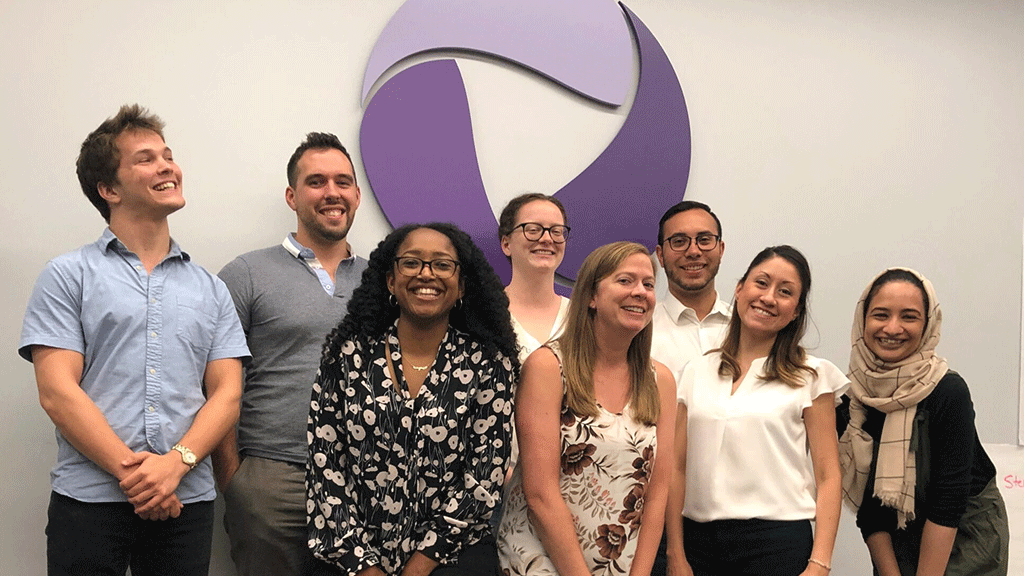 Working at CRDF Global
Though we are united by our commitment to our mission and values, we are a diverse organization with staff representing a wide variety of backgrounds, skills, and expertise. Collectively, our staff speak over 30 languages and have lived or worked in over 80 countries. We believe this diversity within our organization is critically important in achieving our mission and serving our partners and customers.
Our work isn't just about what we do, but why we do it. Our "why" is the foundation of everything we do. We've worked hard to build a culture on these principles.
We are committed to maintaining an inclusive and collaborative work environment. We strengthen relationships between our employees by offering a variety of opportunities for staff engagement across the organization. Upon starting at CRDF Global, employees are introduced to our work and culture through a comprehensive process for on-boarding new staff. Throughout the year we offer staff events including social celebrations, lectures with industry experts, and professional development opportunities that expand our employee's knowledge base and technical expertise.

"What makes working at CRDF Global special is…having that safe space and safe environment to integrate, engage, and collaborate with individuals from different backgrounds, cultures, and nationalities."
Yazan Weshah
"We don't remain complacent or allow things to get stagnant, because we are always itching for improvement. That makes for a work environment that is supportive, stimulating, and challenging."
Jason Cho
Flexible Work Environment
Diversity, Equity & Inclusion
CRDF Global is committed to ensuring a climate of inclusion and equity in our organization by leveraging diversity within our workplace and community. Our commitment to diversity is guided by our values of doing the right thing, caring about each other, and delivering excellence.
We have taken steps to create a diverse, equitable, and inclusive workplace, including appointing a DEI working group and developing a DEI strategic plan, implementing unconscious bias staff training, and posting open positions on diversity-focused job boards. We recognize that this is an ongoing process and we are constantly looking for ways to learn and improve.
We believe that by fostering diversity in a global manner, our organization will become stronger and more innovative in identifying solutions to the world's complex challenges. Open dialogue about the obstacles we face and fostering a sense of belonging among our staff will help us get there.
Commitment to Equal Opportunity
CRDF Global is an Equal Opportunity Employer (EOE). CRDF Global provides equal employment opportunities to all qualified applicants without regard to age, race, color, religion, sex, sexual orientation, gender identity, national origin, protected veteran, or disabled status.
If you require a reasonable accommodation to complete the application process, please contact Human Resources at hr@crdfglobal.org
To learn more about your EEO rights as an applicant, please view the following:
---
OFCCP Self-Identification Video
E-Verify: CRDF Global participates in E-Verify to confirm work authorization
Pay Transparency Nondiscrimination Provision