How We Deliver
Program Design and Management
What is an Integrated Solution
CRDF Global's integrated solutions span our mission areas, offering our partners, funders, and participants comprehensive and sustainable services to solve their most critical challenges.
Program management is at the core of CRDF Global's approach to furthering global collaboration and security. We design programs that solve difficult global challenges, while adhering to effective program management best practices and quality control measures. From planning through implementation and project closeout, we monitor performance closely and tailor our approach to our partners' needs throughout the lifecycle of a project.
Careful financial controls ensure that our partners and funders can have confidence that all procurement, payments, licenses, compliance requirements, and logistics will be achieved with ease. CRDF Global's program management support draws on our extensive regional and local knowledge of culture and geopolitical factors to execute projects across the world. This includes liaising between foreign government stakeholders, subject matter experts, and strategic partners. We ensure high-quality on-time and on-budget project execution because we commit to our partners' missions as our own.
We partner with international governments, universities, laboratories, security personnel, and more to bring projects and programs to life. Some examples include:
Research competitions
Technical assistance
Workshops and trainings
Laboratory enhancements
Institution and capacity building
Frontline training services
Curriculum development
Stakeholder communication
Procurement
Travel and logistical support
Past Experience
Cybersecurity Training in Georgia
CRDF Global managed a 3-day workshop on cyber theft in Tbilisi, Georgia for IT leaders, cybersecurity professionals, and other stakeholders from higher education institutions to enhance their capacities to defend against and respond to cyber threats by criminal entities seeking to acquire sensitive research and data. This training engaged university information technology leaders, cybersecurity professionals, and other stakeholders from teaching and research institutions of higher education. This training was paired a small grants program for institutions to apply for financial support to implement controls and safeguards.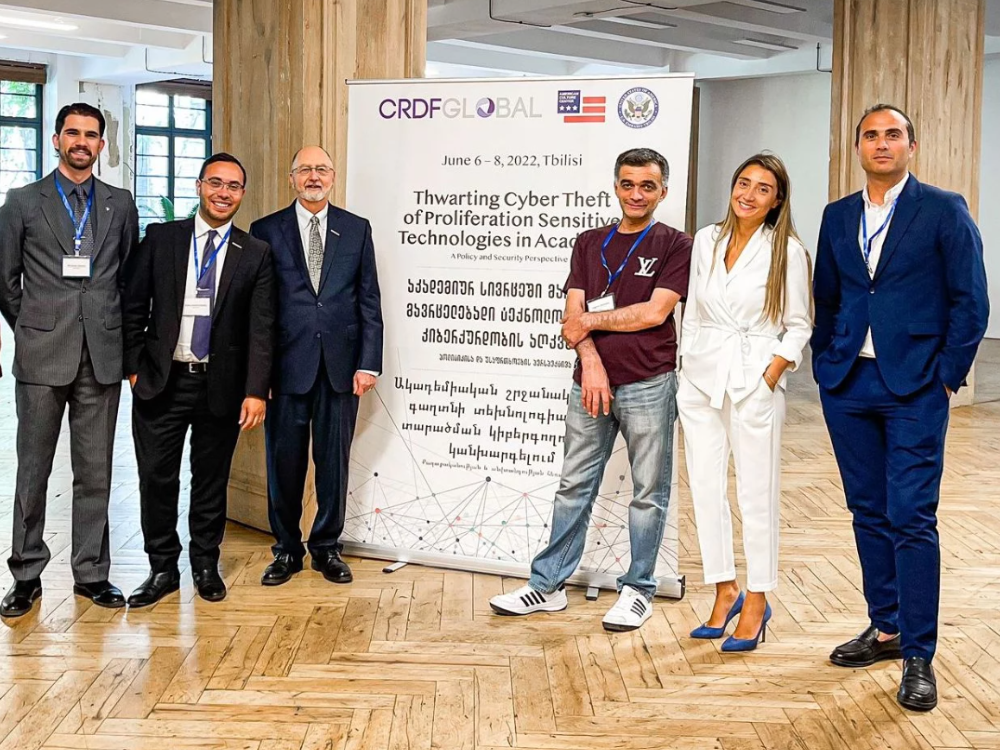 Women in Nuclear Security and Nonproliferation
In partnership with Global Affairs Canada, CRDF Global recently designed and implement a program for international women working in nuclear security and nonproliferation fields. The program promotes gender equality by giving participants a forum to share tools and tactics for addressing barriers in their careers. Launched in early 2021, the program involved 10 women from 10 countries to engage in a remote learning skill development training series, implement individual grant projects at their home institutions, and a capstone experience with a two-day workshop in Vienna, Austria.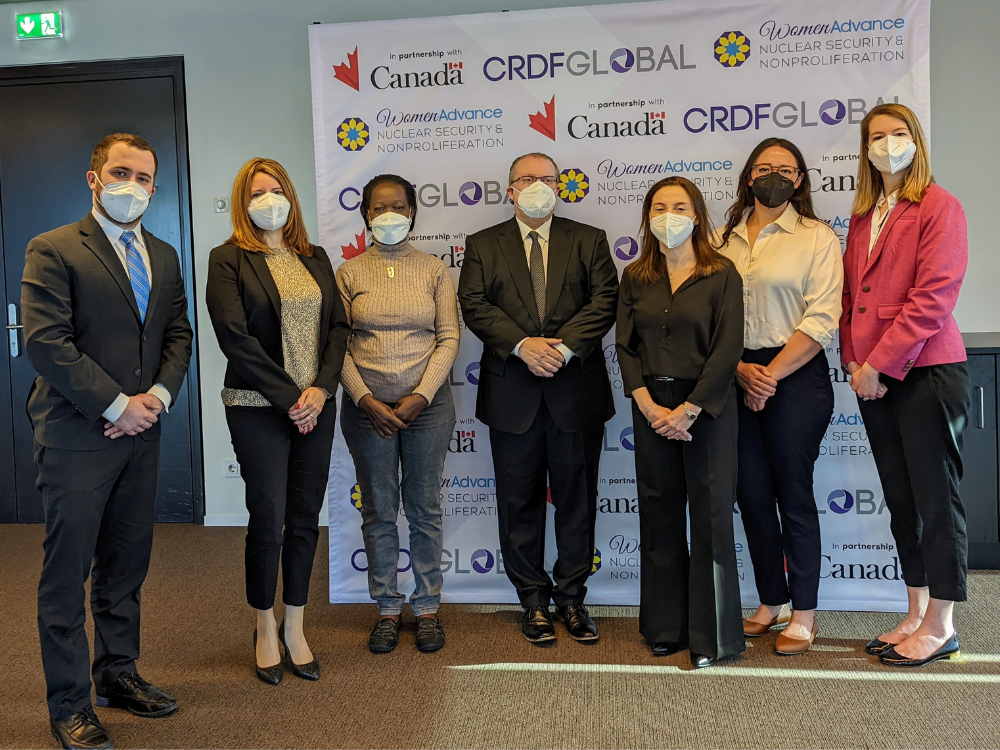 Tuberculosis Prevention and Care Services in Vietnam
In support of the CDC, CRDF Global and consortium partner Friends for International TB Relief (FIT) designed a program to strengthen TB prevention and care services in Vietnam. The project consists of three key activities: 1) community-based chest X-ray screening for TB among ethnic minority populations living in remote, mountainous areas, 2) piloting and evaluation of specimen transport to reduce the cost of diagnosing TB, and 3) provision of multi-week medicine dosing and remote TB care for people affected by COVID-19 social distancing restrictions and lock downs..