Who we are
Our Story
CRDF Global is an independent nonprofit organization founded in 1995 in response to the collapse of the Soviet Union and the threat of large-scale proliferation of weapons technology from the region.
Meeting specific regional needs in over 100 countries across the globe
With support authorized by the Nunn-Lugar Act of 1991 and the Freedom Support Act of 1992, as well private foundation contributions, CRDF Global embarked on bolstering the global scientific community and fostering alternatives to weapons research.
In the past 25 years, our work has expanded to address ever-changing global concerns, but our commitment to ensuring the success of our partners remains the same. We are a leading provider of flexible logistical support, program design and management, and strategic capacity building programs in the areas of higher education, CBRNE security and nonproliferation, border security, cybersecurity, global health, technology entrepreneurship, and international professional exchanges.
With offices in Arlington, VA; Kyiv, Ukraine; Almaty, Kazakhstan; and Amman, Jordan, CRDF Global's diverse staff and networks of local community and government stakeholders deliver tailored programs that meet specific regional needs in over 100 countries across the globe.
Timeline
1995
The Civilian Research and Development Foundation is Born
The Freedom Support Act passes, calling for a "research and development foundation" to rescue the scientific community of the former Soviet Union and support collaboration between US and former Soviet scientists on civilian-oriented projects. This paves the way for the US Civilian Research & Development Foundation (CRDF) to be founded in 1995. Almost immediately after, CRDF launches the Cooperative Grants Program to support joint U.S.- Eurasia research teams and receives over 3,000 proposals.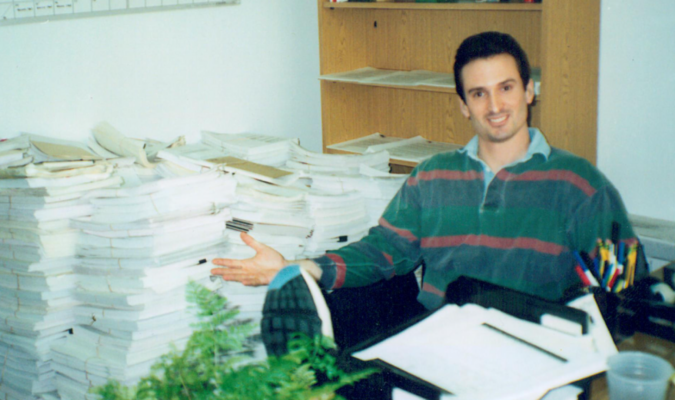 1998
Launch of the Grant Assistance Program
CRDF launches the Grant Assistance Program (GAP) as an outgrowth of its own internal mechanism to administer its awards and activities in the former Soviet Union. Government agencies, industry, academic institutions and other organizations in support of scientific research use the program to administer collaborative R&D projects in basic and applied sciences, and to promote the permanent transition of former weapons scientists to civilian research activities.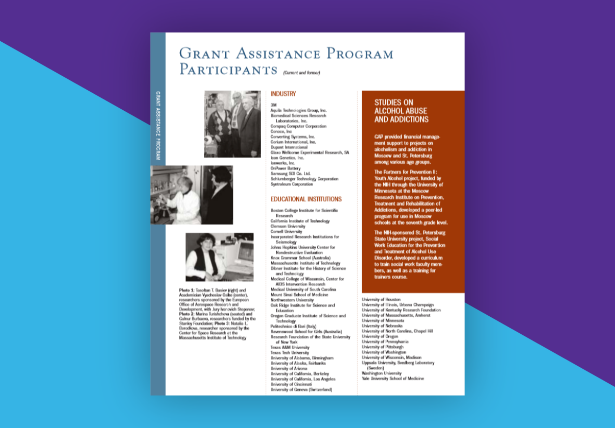 Promoting Research and Education in Russia
The Basic Research and Higher Education (BRHE) program launches to support research capacity in Russian universities. Throughout the program's 14-year span, CRDF partnered with the Ministry of Education and Science of the Russian Federation to establish 20 Research and Education Centers in 18 cities across Russia. The Russian government later independently established over 300 similar university-based research and education centers based on the BRHE model.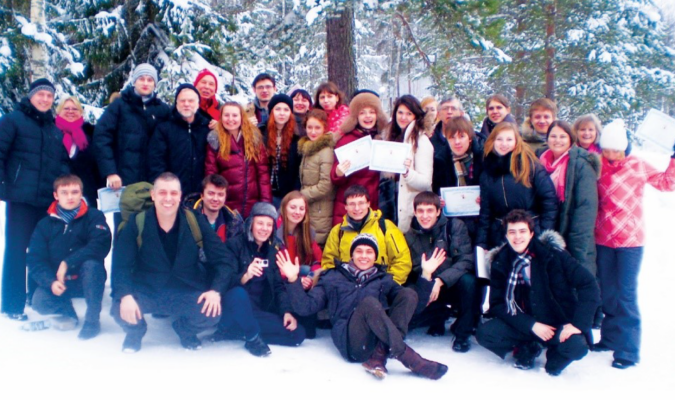 2003
Fighting Terrorism Through Cooperative Research
In the wake of the events of September 11, 2001, CRDF initiates the Special Antiterrorism Cooperative Research Competition for 17 teams of U.S.-Eurasian scientists to work together to identify innovative solutions aimed at neutralizing threats. These research collaborations yielded the development of a more sensitive, nondestructive method for detecting explosives in personal luggage, postal parcels, and shipping containers, as well as a new explosion-mitigating form of concrete to decrease the effects of terrorist-instigated vehicle crashes.
2004
Engaging New Regions
For the first time in its history, CRDF expands its mission outside of Eurasia and hosts six Iraqi scientists in Washington, DC to help them apply their skills to civilian work and rebuilding civilian science in Iraq. These efforts help set the foundation for the Iraqi Virtual Science Library in 2008.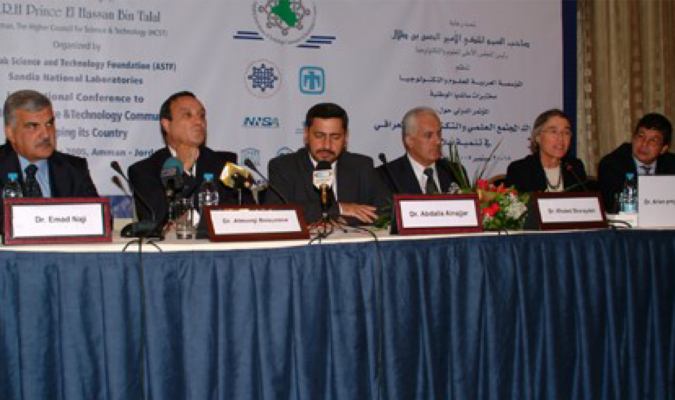 2005
Celebrating Individuals in International Scientific Cooperation INDIVIDUALS IN INTERNATIONAL SCIENTIFIC COOPERATION
CRDF organizes an annual gala to distribute the George Brown Award for International Scientific Cooperation. In recognition of the late Congressman George Brown, the gala honors his role in promoting international science cooperation, celebrating individuals from the policy, business, science, and technology communities who have contributed substantially to furthering international science and technology cooperation.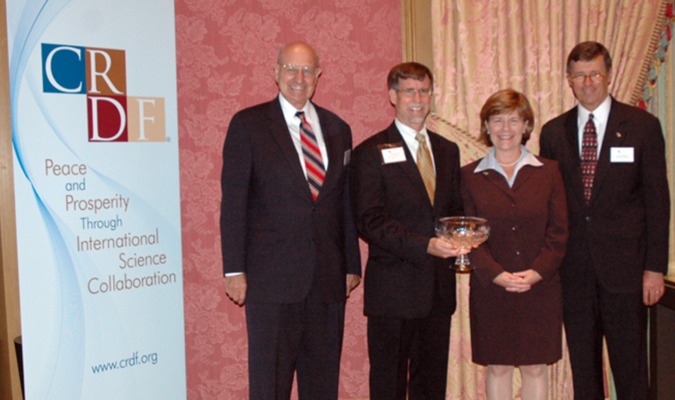 2007
Bringing Cutting-Edge Assistive Technology to the U.S.
CRDF helps bring cutting-edge assistive technology to the U.S. by providing the Russian tech company, Gravitonus, with market validation research, business consultation, and access to American investors. The Alternative Computer Control System (ACCS) would allow those living with disabilities to fully operate a computer using a wireless, iPod-like sensor, thus helping them lead independent lives by means of a tool that was more accurate, comfortable, faster, and less expensive than those already on the market.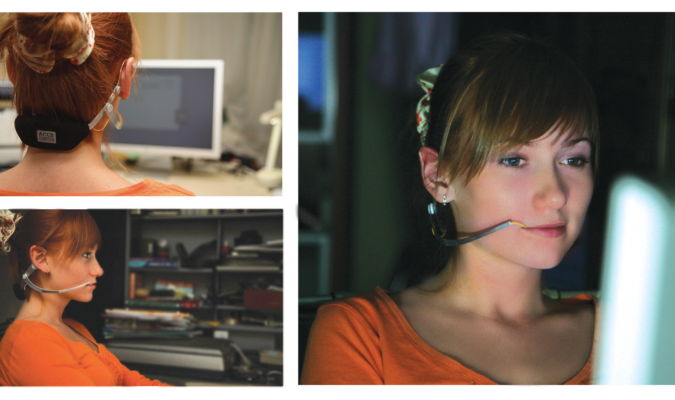 Bridging Countries Through Science
CRDF and partners in Armenia, Azerbaijan, and Georgia organize the South Caucasus Cooperative Research Program, the first grant competition to involve project teams with collaborators from the U.S. and each of the countries in the South Caucasus. Of the more than 300 South Caucasus project team members, 88 were former weapons researchers seeking to apply their expertise to the solution of civilian research problems.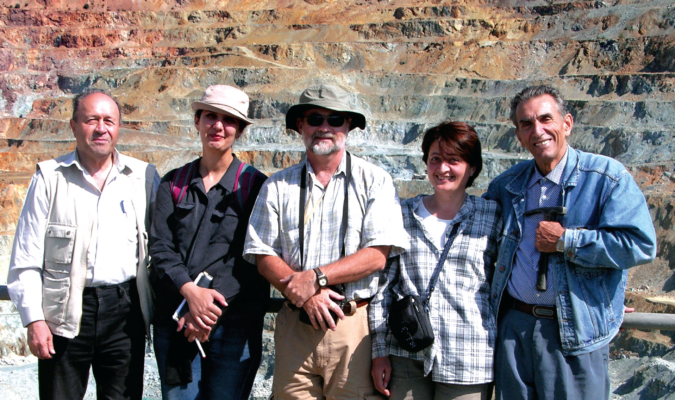 Strengthening Individuals and Building Relationships in Agriculture
CRDF's partnership with the U.S. Department of Agriculture begins with a cooperative agreement to fund research projects, develop proposals, and facilitate international agricultural programs with the Agricultural Research Service. By 2017, the organization's portfolio expands to include the U.S. Forest Service and supports contract oversight, project management, procurement services, travel and logistics for events, and consultant support in 105 countries with more than 500 activities.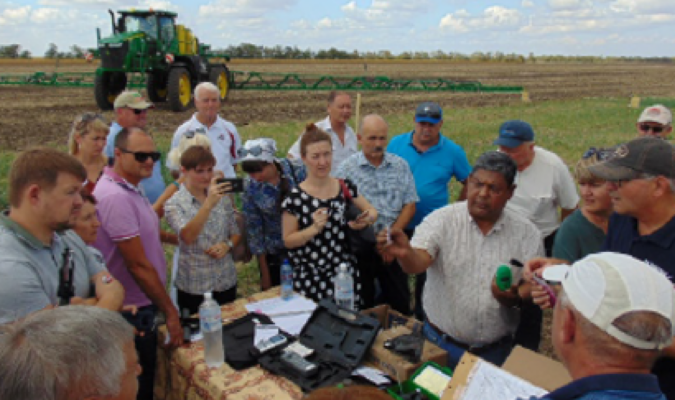 2008
Opening the Gateway to Change
CRDF helps Iraqi scientists and engineers access up-to-date scientific data, expand their research horizons, and contribute to their nation's reconstruction through the Iraq Virtual Science Library (IVSL). An online database that provided free, full-text access to more than a million peer-reviewed articles and a large collection of educational materials, the IVSL contributed to a three-fold increase in the number of publications made by Iraqi scientists in the world's leading journals—from approx. 80 publications in 2005 to almost 240 in 2008. CRDF Global later establishes Virtual Science Libraries in Afghanistan, Algeria, Armenia, Morocco, Kazakhstan, Kyrgyzstan, and Tajikistan, serving more than 350 academic institutions.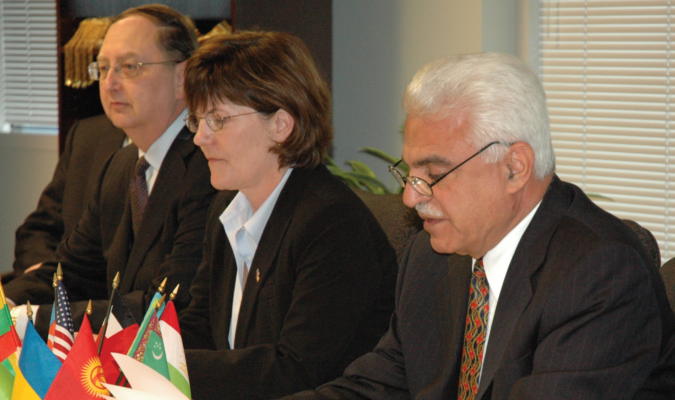 2009
Laying The Foundation For New Partnerships
CRDF Global participates in the first-ever U.S. science delegation to the Democratic People's Republic of Korea. As part of a six-person delegation to Pyongyang, CRDF Global staff members gain rare wide-ranging access to DPRK scientists and promote academic research exchanges with the U.S. Distinct from other delegations that travel to the DPRK for humanitarian, economic or nonproliferation purposes, this delegation is one of the first significant efforts focused on science cooperation.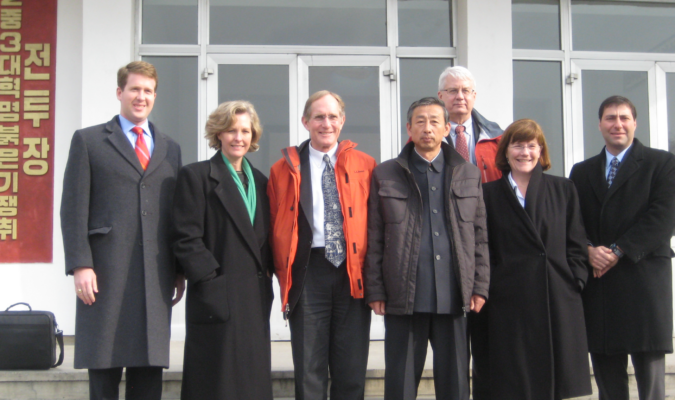 2010
The Start of a New Chapter
To mark the 15th anniversary of the foundation, CRDF becomes CRDF Global.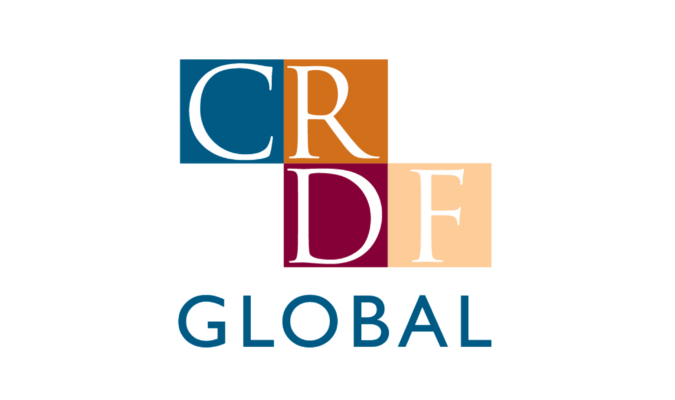 2012
Expanding Global Innovation Initiatives
The Global Innovation through Science and Technology (GIST) program, which started in 2010 to promote technology commercialization and entrepreneurship in developing and transitional economies, expands into new regions, including a GIST Startup Boot Camp in Istanbul. The same year, the GIST Transformers Journey invites 17 emerging entrepreneurs to the U.S. to attend trainings, and networking events at leading companies and institutions, including Google, MIT, Orrick, Stanford University, and the White House.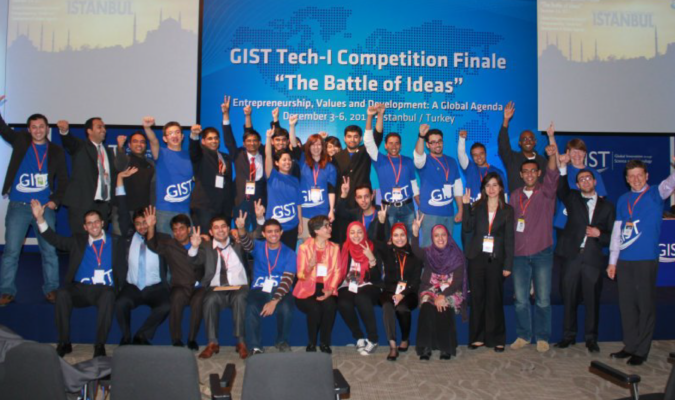 International Collaborations in Tuberculosis Research
To assist in global efforts to better prevent, diagnose, and treat tuberculosis (TB), and particularly in the context of HIV, CRDF Global partners with the National Institutes of Health's National Institute of Allergy and Infectious Diseases (NIAID) on the Regional Prospective Observational Research for Tuberculosis (RePORT) program. The RePORT program is a global network of scientists and investigators leading clinical and laboratory TB research in China, Brazil, South Africa, India, Indonesia, and the Philippines, with the goal of addressing local and global research priorities, , particularly in support of the development of rapid, sensitive, low cost diagnostics; identification of biomarkers to assess TB treatment response and risk of developing disease; and understanding TB immunology and pathogenesis to inform vaccine development. The program has been successful in advancing regional TB science, strengthening TB research capacity and infrastructure and fostering research collaboration globally.
2013
Empowering Women in Nonproliferation Around the World
The Robin Copeland Memorial Fellowship launches, providing women from scientific, technical, educational, and policy backgrounds in emerging countries the opportunity to deepen their understanding of contemporary nonproliferation issues while working alongside influential leaders.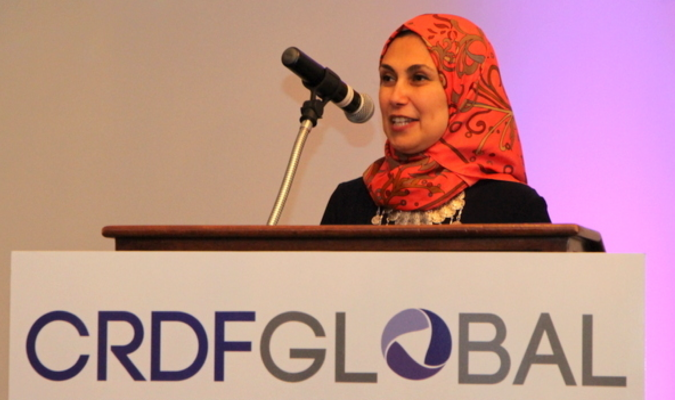 Sibbiopharm: From Bioweapons to Biotechnology
Funded by the U.S. Department of State's BioIndustry Initiative Program, CRDF Global concluded a large-scale, decade-long transformation of a former biological plant in Siberia into a biotechnology production facility that now employs hundreds of scientists and contributes to the Russia's agriculture and food industries.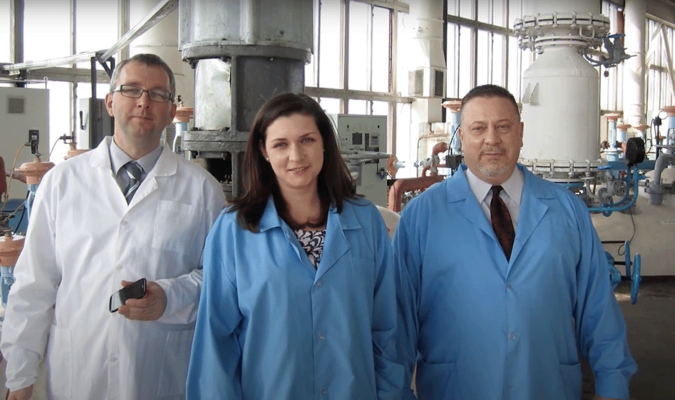 2014
Securing Chemical Laboratories
CRDF Global administers Chemical Security Improvement Grants to improve the physical and procedural security of chemical laboratories and facilities around the world. These awards aim to enhance the physical and/or procedural security of industrial and academic chemical facilities by preventing the accidental or intentional misuse of hazardous chemicals.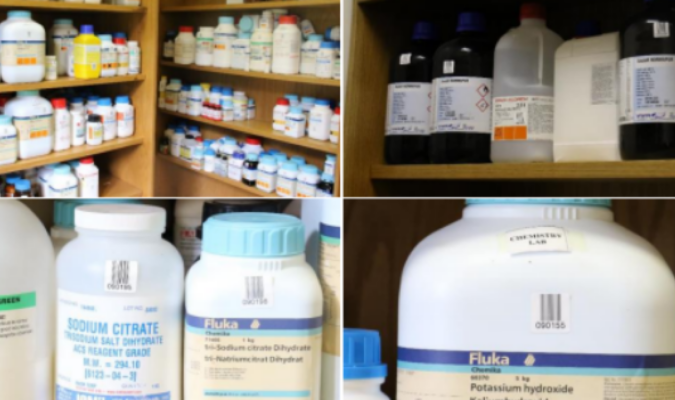 Fighting Ebola in West Africa
During the Ebola outbreak in West Africa, CRDF Global supports hands-on trainings in Liberia to reduce Ebola transmission through a community home-based care program for 3,000 infected and 50,000 non-infected households. Programming includes the mass education of community members, health workers, and community leaders.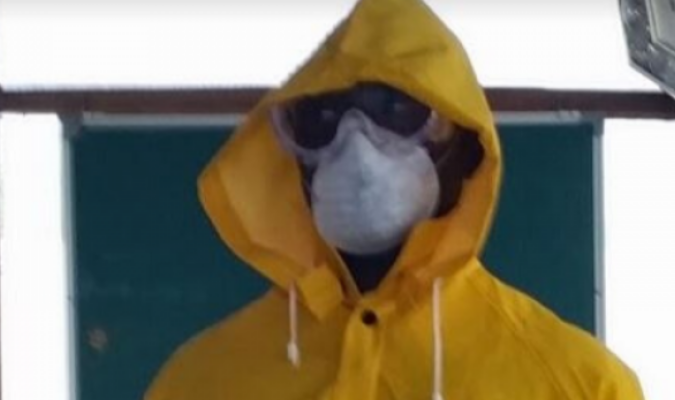 Galaxy Serpent
CRDF Global helps launch Galaxy Serpent, a first-of-its-kind virtual tabletop exercise in which teams of scientists from around the world test the efficacy of model national nuclear forensics libraries (NNFLs) to better address issues of nuclear smuggling and forensics. After recently concluding its 4th iteration, Galaxy Serpent has featured teams from over 30 countries throughout Dr. Borgardt's stewardship. Participating scientists have used their experience in this internationally collaborative exercise to develop in-country human and technical capacity and ultimately inform their own countries' efforts in developing NNFLs.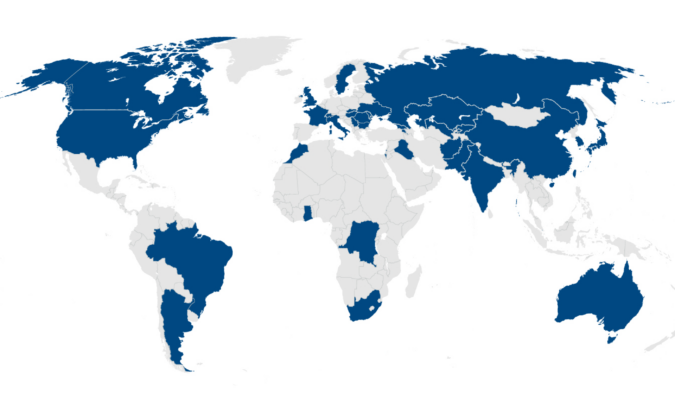 2015
Sustaining Innovation Ecosystems
CRDF Global concludes the Technology Commercialization Project (TCP) in Kazakhstan. With funding from the Kazakh government and the World Bank, the TCP bolstered Kazakhstan's nascent innovation community by improving the commercial relevance of scientific research within the country.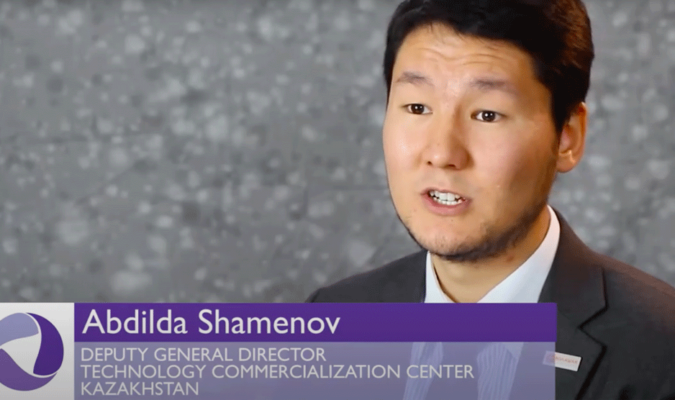 2017
Connecting Emerging Leaders Around the Globe
CRDF Global joins the Global Ties U.S. network as an implementing partner of the International Visitor Leadership Program (IVLP). Working closely with community-based organizations to bring emerging leaders from around the world to the U.S., this partnership allows us to continue our mission of building a safe and secure world through international collaboration in the fields of science diplomacy and security.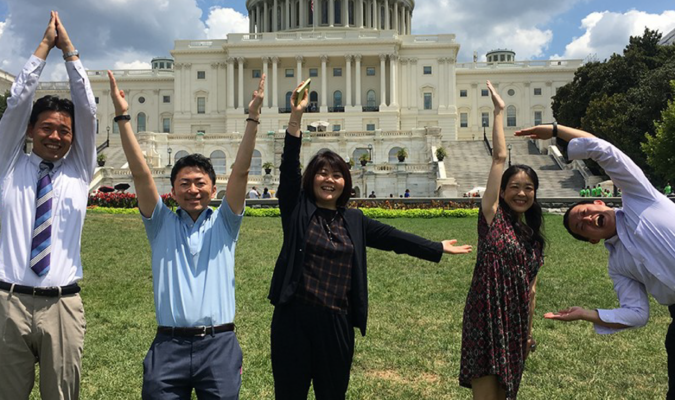 Increasing Technical Capacity in Biosafety & Biosecurity
CRDF Global co-manages the Cooperative Threat Reduction Biosciences Fellowship Program (CBFP) to promote biological safety and security (BS&S) by increasing technical capacity for scientists in the Middle East, and to establish a regional network for sustainable cooperation on laboratory diagnosis and BS&S standards.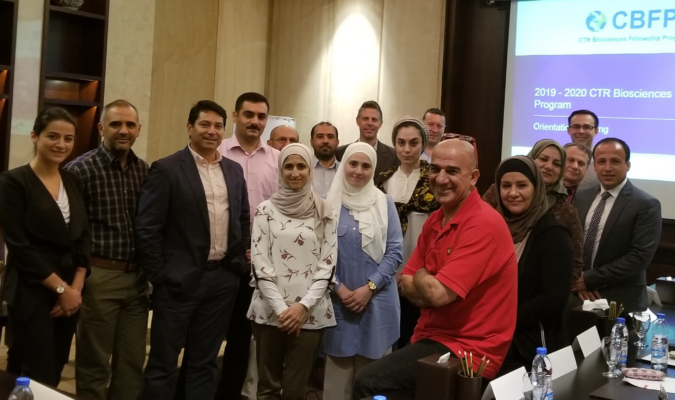 2019
Entering the Realm of Cybersecurity
The organization's first hackathon for students in Kyiv kickstarts the launch of its cybersecurity programs that aim to strengthen cyber infrastructure, expand information security workforces, and build cybersecurity culture.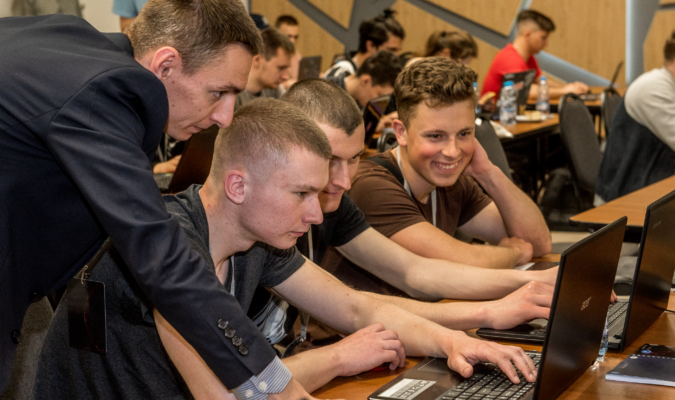 2020
Breaking Barriers in the New Decade
Following its 2019 Breaking Barriers event, CRDF Global releases a best practices guide to help organizations identify, examine, and propose solutions to barriers that women experience when pursuing STEMM and security-related paths.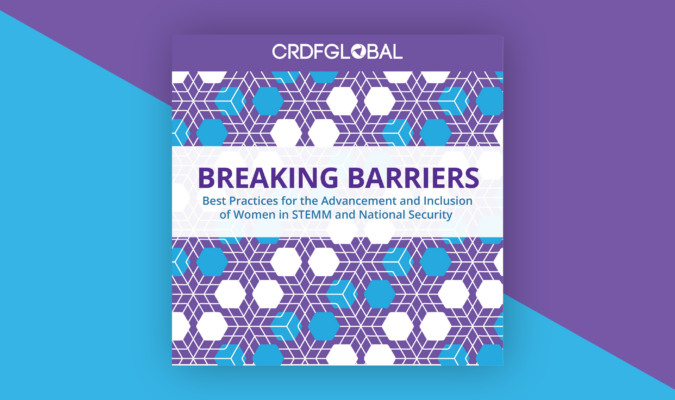 Annual Report
Our 2021 Annual Report
is Now Available
Past Annual Reports (PDF)