What we do
Women in Science & Security
Uplifting women empowerment in science and security
CRDF Global promotes the active involvement and leadership of women in STEM and CBRN security fields by opening access to professional development opportunities, creating regional peer networks, and linking women with regional and international role models to serve as mentors.
We leverage regional partners, expertise, and experience to strengthen opportunities for women in science and security while fostering mutual support through growing alumni networks.
Strategic Areas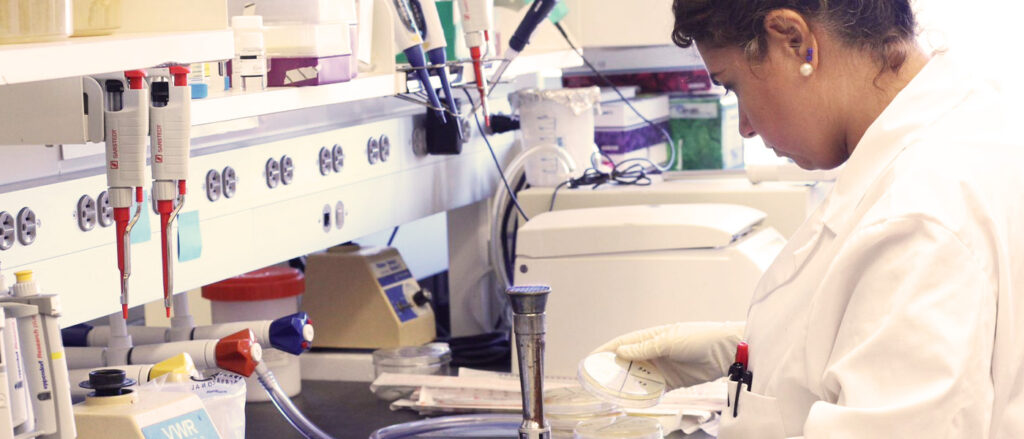 Women in STEMM and National Security
At CRDF Global's 2019 Breaking Barriers event, CRDF Global committed to releasing a Best Practices Guide to identify, examine and explore barriers that women experience when pursuing STEMM (science, technology, engineering, mathematics, and medicine) and security-related career paths.
"Breaking Barriers: Best Practices for the Advancement and Inclusion of Women in STEMM and National Security" is the resource we have created to provide all organizations with steps they can implement to foster more inclusive and diverse work environments.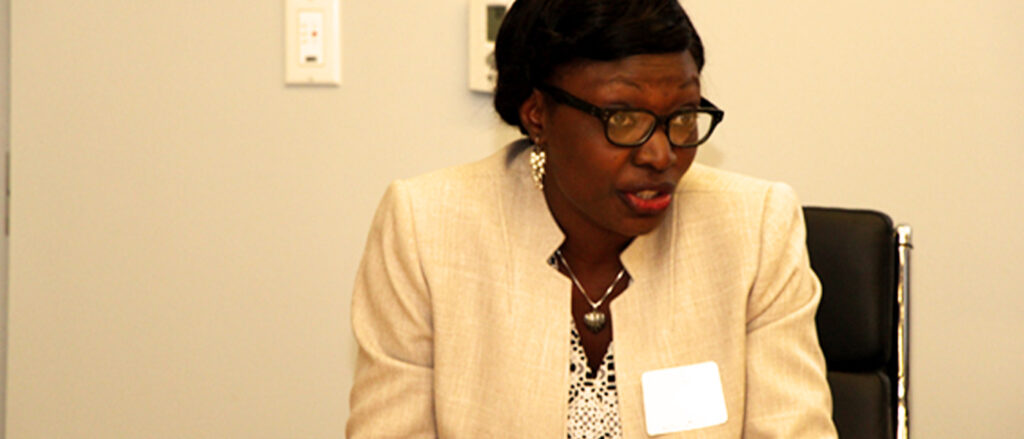 Robin Copeland Memorial Fellowship
The Robin Copeland Memorial Fellowship (RCMF) is an initiative to honor Ms. Copeland's memory and continue her legacy in nonproliferation by providing women leaders in emerging countries the opportunity to participate in a multi-faceted year-long nonproliferation fellowship. This program empowers women leaders to promote a culture of nonproliferation and serve as role models to a new generation of women worldwide. Women have an undeniable presence on the global leadership landscape, and it is crucial to support their role in international security and promoting sustainable international peace.
The "Breaking Barriers: Best Practices for the Advancement and Inclusion of Women in STEMM and National Security"
This guide connects the obstacles that women face in STEMM with those that women face in the security world – from academia to industry to government organizations. It particularly focuses on the following:
Unbalanced gender ratio leading to a lack of available mentorship and career knowledge for women interested in STEMM or national security work
"Imposter Syndrome"
The inflexibility of career parameters
A lack of data supporting the benefits of equity for women in the workplace
Tokenization and discrediting of women and minorities
Lack of visible career pathways for STEMM or security work
In identifying the crux of these challenges that deter women's participation in the science and security pipeline, the guide provides actionable policies and practices that organizations and institutions can adapt to encourage women's careers in both the sciences and national security.
Watch the keynote address and panel discussion of our 2021 Breaking Barriers: From Words to Action.
Hear from successful women in STEMM and national security on issues pertaining to overcoming gender-based barriers and providing opportunities for women and girls in related fields around the world.
---
Women in Science and Security: How we got started
Women in Science and Security: The importance of mentorship
Women in Science and Security: Sabariah Kader Ibrahim discusses navigating imposter syndrome
Celebrating International Women's Month