Event Recaps
Building the Capacity of Financial Compliance Officers in Mexico to Counter North Korea's WMD Proliferation Finance Schemes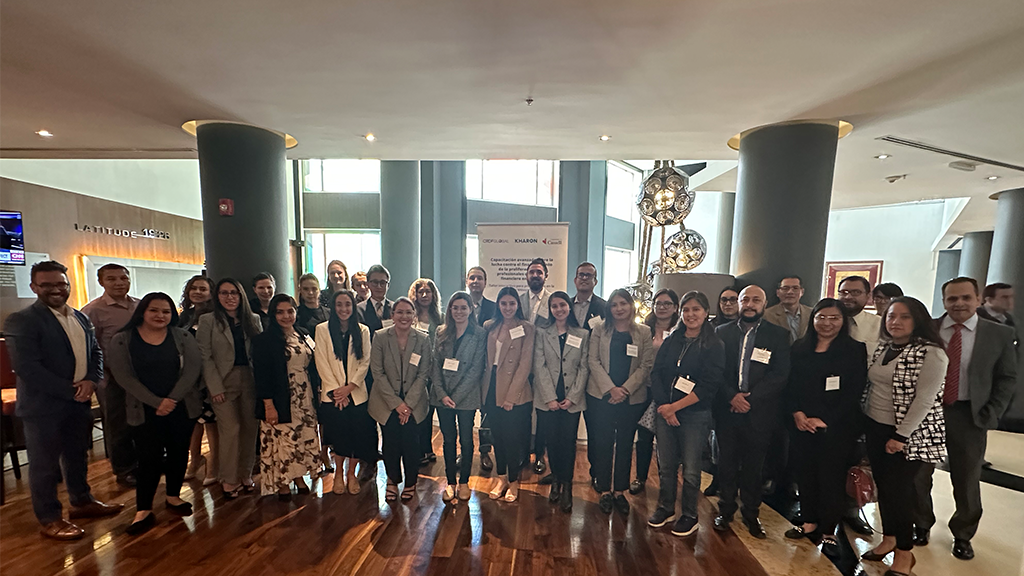 By Jae Chang, CRDF Global Project Associate, Counterproliferation
As part of its mission to challenge efforts by North Korea to evade UN sanctions related to the proliferation of weapons of mass destruction (WMD), CRDF Global convened a training workshop in Mexico City, Mexico for 32 financial regulatory officials and compliance officers on April 18-19, 2023. Mexico is a critical area for North Korea's illicit financial operations because, while the country broke diplomatic relations with the Democratic People's Republic of Korea (DPRK) in 2017, a push to resume diplomatic and commercial relations in recent years leaves Mexico potentially vulnerable to DPRK financial activities. For example, a North Korea hacking group APT38 launched a cyber-attack in 2018, stealing $110 million from Mexico's National Bank for Foreign Trade.
With the generous support of Global Affairs Canada's (GAC) Weapons Threat Reduction Program (WTRP), CRDF Global partnered with the risk intelligence firm Kharon and the Agency for the Prohibition of Nuclear Weapons in Latin American and the Caribbean (OPANAL) to provide insight into topics such as financial compliance, due diligence, and DPRK illicit financial operations. The agenda included a comprehensive walkthrough of counterproliferation finance best practices during which Kharon's Josh Shrager and Rachel Baranowski presented case studies on international sanctions and open-source investigative techniques. Three tabletop exercises allowed participants to engage with sanctioned networks, transaction monitoring, and joint ventures. Speakers from OPANAL – Martha Mariana Mendoza and Alain Ponce Blancas – provided invaluable insight into compliance culture and its importance in the financial sector. They also explained the significance of the Treaty of Tlatelolco, an agreement among 33 Latin American countries that created a nuclear-weapons-free zone throughout the region.
Josh Shrager addressed DPRK risks throughout Mexico's supply chain, including case studies on tumbling services, cryptocurrency evasion services, crypto-mining, and privacy coins. The workshop concluded with explaining concepts such as the "fifty percent rule" whereby a company is sanctioned if a combined fifty percent stake of that company is held by a sanctioned individual. CRDF Global appreciated the presence of Deputy Head of Mission Shauna Hemingway and First Secretary Andrea Davidson from Canada's Embassy to Mexico, who thanked the participants and reaffirmed Global Affairs Canada's commitment to supporting efforts on non-proliferation, arms control and disarmament.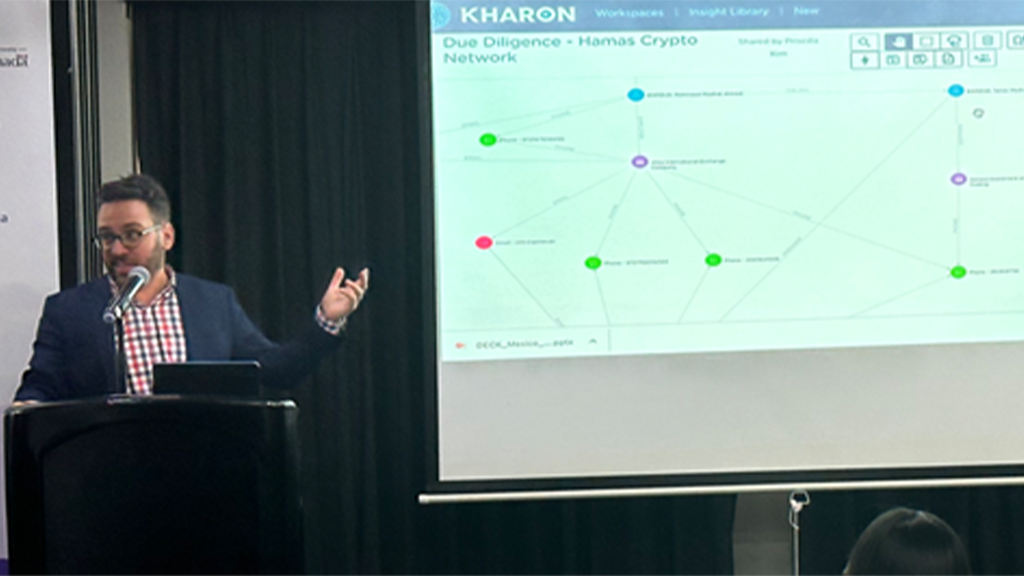 The training sparked dialogue among participants and presenters. The Kharon team learned about the types of issues Mexico's financial sector faces on a daily basis thanks to perspectives and input provided by the participants. Based on surveys conducted before and after the training using a scale of "No Knowledge" (1) to "Expert Knowledge" (5), participants on average experienced a knowledge gain of 1.48 points on skills necessary to identify, respond to, and prevent DPRK financial proliferation activity. They also all indicated that they would share their insights either in meetings with relevant stakeholders or through informal interactions with their colleagues.
The sanctions compliance field can often present barriers to entry for women interested in serving this critical international security mission. CRDF Global remains committed to promoting gender equality and equal opportunity for both women and men to participate in and lead these types of capacity-building efforts, in line with GAC's Feminist International Assistance Policy. As a result, women represented more than half of the participants selected for this workshop, and there was a 50:50 ratio of male to female experts leading this training.
To learn more about CRDF Global's work in counterproliferation, please click here.