CRDF Global Shares Best Practices in Monitoring & Evaluation in Chemical Security Projects at OPCW Convention in Dubai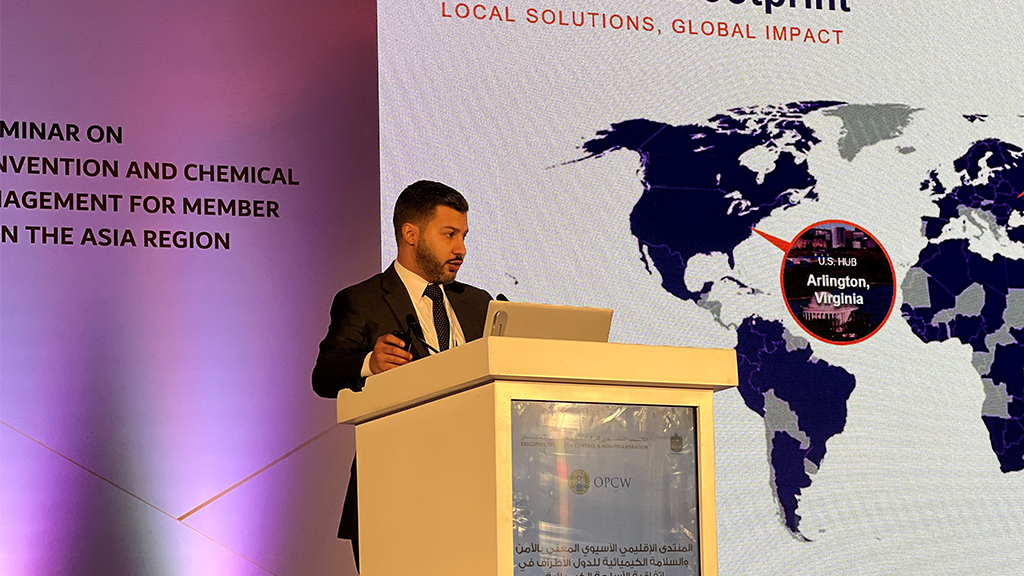 As a recognized leader in international chemical security best practices, CRDF Global was invited to speak at the Advanced Seminar on the Chemical Weapons Convention and Chemical Safety and Security Management for Member States of the OPCW in the Asia Region, which took place on February 7 through 9, 2023 in Dubai, UAE. Fares Al-Hadid, who serves as a Senior Project Lead and is based out of CRDF Global's Jordan office, presented on Monitoring & Evaluation best practices in chemical security projects, and how knowledge gains and outcomes are most effectively measured.
The seminar was held in Jumeirah Creekside and organized by the Organization for the Prohibition of Chemical Weapons (OPCW), in collaboration with UAE's Executive Office for Control & Non-Proliferation (EOCN). Over 40 chemical security experts and representatives from academia and key governmental institutes from the Middle East, North Africa and Asia regions were in attendance.
The aim of the seminar was to promote chemical safety and security management in the Asian region by sharing best practices and new approaches, with a particular focus on providing assistance to small and medium-sized enterprises. The seminar was designed to benefit chemical industry personnel involved in these safety and security management issues, enhance the capacities of National Authorities and chemical industry associations in Member States of the OPCW in the Asia region, and indirectly benefit the general public as a whole.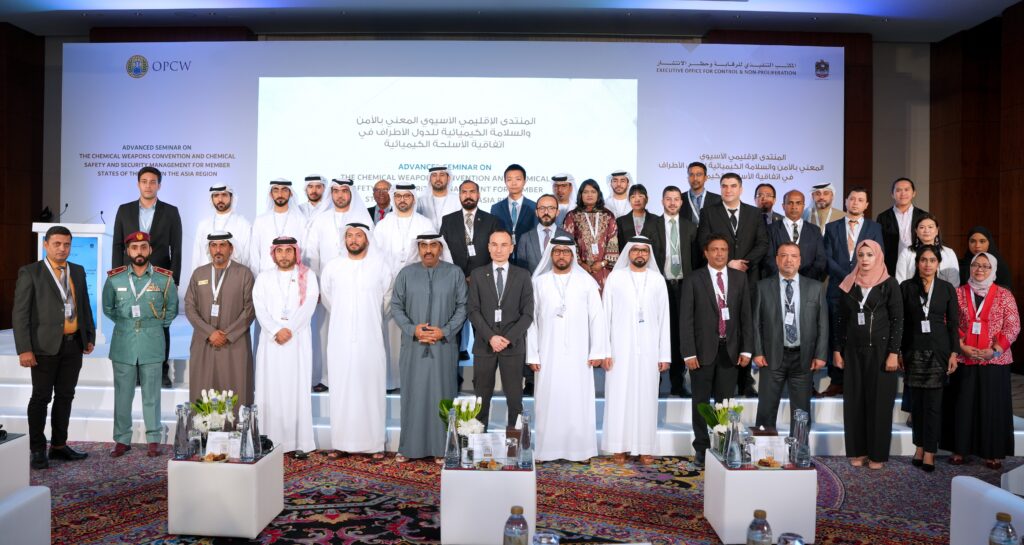 CRDF Global was proud to participate in the seminar and contribute to the overall sharing of information and best practices. Please click here for additional details on the event, including remarks from His Excellency Talal Al Teneiji, Director of the EOCN Office, and H.E. Jamal Al Musharrakh, UAE Ambassador to the Kingdom of the Netherlands and Permanent Representative of the UAE to the OPCW.