CRDF Global Hosts Symposium on Improving Access to Radiation Medicine in West Africa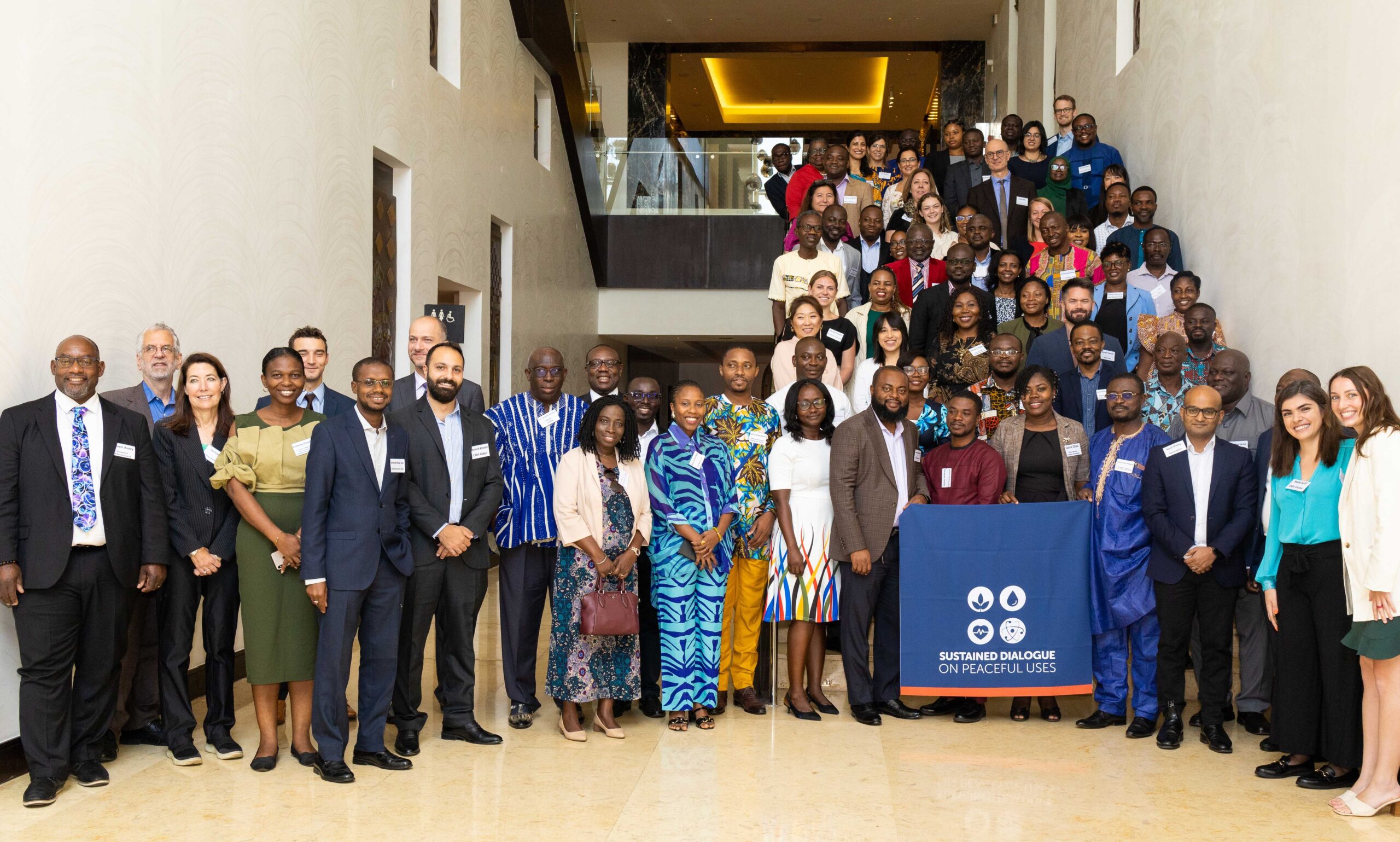 On July 19-20, 2023, CRDF Global together with the Ministry of Health, Ghana hosted a wide variety of experts in Accra, Ghana, for the In-Person Symposium on Improving Access to Radiation Medicine in West Africa. This workshop, part of a three-event series, focused on development challenges and opportunities in the overlap between healthcare and nuclear technology. The event sessions facilitated a discussion on how the Sustained Dialogue on Peaceful Uses (SDPU) initiative can enhance existing work and enable new projects to increase access to radiology and radiotherapy in West Africa.
The event program was composed and stakeholders were assembled through the key contributions and guidance from the Ministry of Health, Ghana, Kwame Nkrumah University of Science and Technology, the Ghana Atomic Energy Commission, and Korle-Bu Teaching Hospital. Additionally, the approach for this workshop and the SDPU more broadly is developed in close collaboration with the International Atomic Energy Agency (IAEA).
CRDF Global appreciates the thoughtful contributions of attending experts to the discussions on reducing barriers to establishing and maintaining access to radiation medicine. Their efforts help to advance progress and inventiveness toward achieving the UN's Sustainable Development Goals. Day one focused on the landscape of radiation medicine, with perspectives shared from Nigeria, Ghana, the IAEA, and the African Commission on Nuclear Energy (AFCONE). Day two focused on drawing from the dialogue to identify potential new areas of collaboration that would help ensure healthy lives and promote well-being for all.
This event and the SDPU are jointly funded by the U.S. Department of State and the UK Department for Energy Security and Net Zero (DENSZ). For more information about this event and the SDPU, go to www.sustaineddialogue.com.