CRDF Global Highlighted as a Partner in CDC Annual Report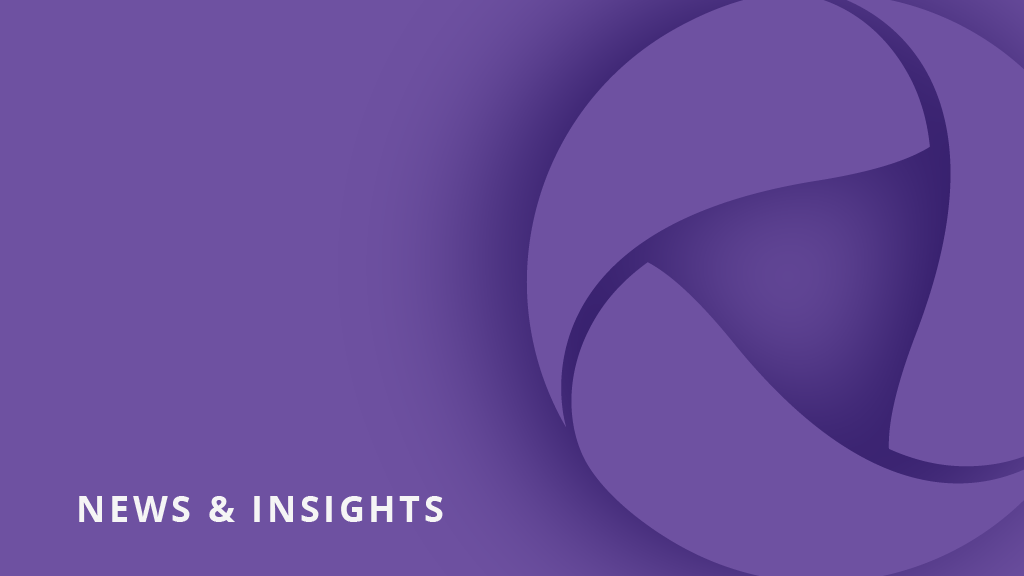 In its recently published 2022 Global Annual Report, the Centers for Disease Control and Prevention (CDC) highlights major areas of impact from last year and lays the foundation for the roll-out of CDC's new Health Equity Strategy in 2023. CRDF Global was highlighted as a partner in CDC's Health Equity in Action for its work in establishing Uzbekistan's public health emergency management (PHEM) program and implementing its public health emergency operations center (PHEOC), as detailed on page 13 of the report.
"The development of the PHEOC in Uzbekistan is not only beneficial to the citizens of Uzbekistan, it is beneficial to the entire Central Asian region," said James Banaski, who serves as Senior Technical Advisor in the Global Health division of CRDF Global. "The staff of the PHEOC serve as the perfect example of how to establish and institutionalize the idea of a PHEOC in the region. It was an absolute pleasure to work with such an outstanding group pf public health professionals."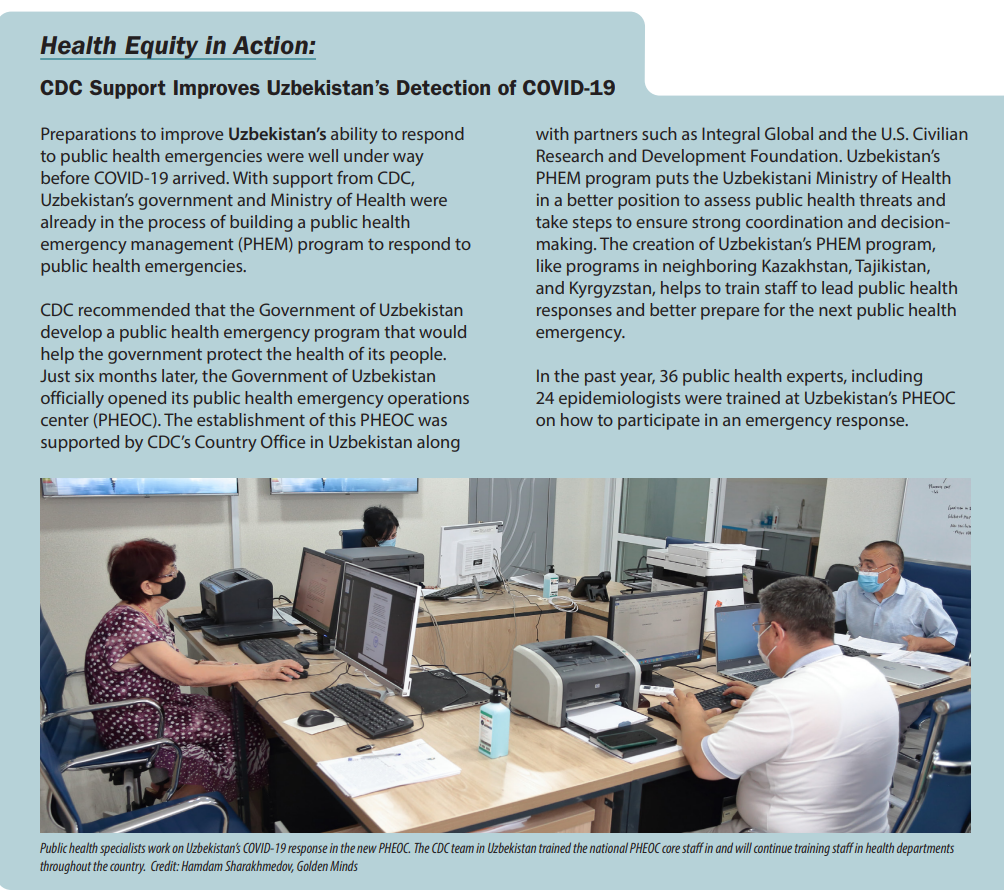 A complete copy of the CDC Annual Report is available here.