CRDF Global Expands Cyber Defense Capabilities; Marks Milestone in CDAC Initiative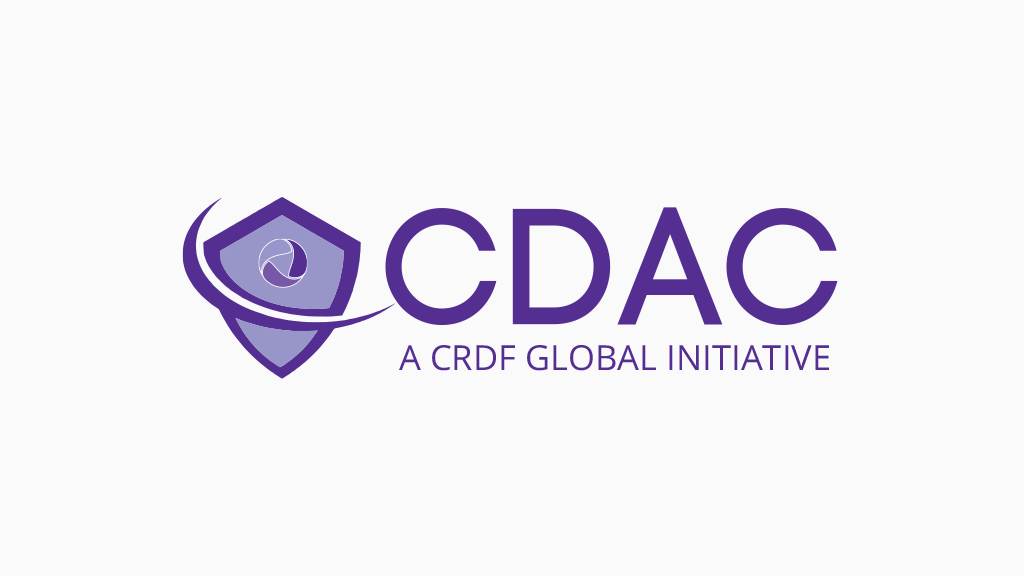 Building upon its years of providing cybersecurity training and assistance to government entities, academia and the private sector, CRDF Global has made significant investments in the past year to expand its digital resilience programming and integrate its cross-cutting information security capabilities into its customers' missions around the globe. From the ongoing series of cybersecurity clusters that convene personnel from Ukrainian governmental ministries to the most recent cyber defense assistance conference hosted in the Philippines, the nonprofit organization's technical expertise and geographic reach has enabled collaboration with local partners in nearly any location to create tailored cyber defense solutions.
"An investment in building the digital resilience capabilities of our allies is ultimately an investment in protecting the global economic system and safeguarding critical infrastructure systems upon which countless lives depend," said Bonnie Glick, former Deputy Administrator of USAID and Board Member of CRDF Global. "From national energy grids and supply chains to private banking institutions, the increasing rate and complexity of digital attacks has highlighted the need for a collaborative, cross-government approach to preventing these attacks and cutting off support to the illicit activities they support."
With the support of U.S. and allied governments' funding, the CRDF Global team based in the company's Europe and Eurasia Regional Hub in Kyiv, Ukraine has conducted over 60 separate capacity building events in the first six months of 2023, reaching 9,700 participants representing 1,900 public, private, academic, and civil society organizations. Additionally, through its Cyber Defense Assistance Collaborative – a consortium of industry partners known as CDAC, CRDF Global has played a key role in mobilizing support from private sector companies and volunteers for the Ukrainian government's critical cyber infrastructure after the full-scale Russian invasion. Through this unique public-private partnership model, CDAC has provided threat intelligence, technology, training, and advisory services to enhance Ukrainian cyber defenses and protect critical infrastructure, including the donation of 1,600 cyber defense tools and over 800 training courses. Driven by the success of the past year and with a strong vision for addressing future challenges, CDAC has created an online presence at https://crdfglobal-cdac.org, which marks both a milestone of its success and the shift to opening dialogue about future models for cyber security assistance.
"The immediate response and ongoing assistance provided by CDAC has been extremely effective, as demonstrated by the overall cyber defense success and resiliency of Ukraine's digital infrastructure, and all of the members and volunteers of CDAC have been honored to play a role in its defense," said CRDF Global President and Chief Operating Officer Tina Dolph. Through our website, we proudly share the story of our CDAC came to be and invite discussion and collaboration with those interested in our mission."
"While we continue our critical support to Ukraine, we are drawing lessons from this experience to initiate dialogue and shape solutions with new partners on how we can replicate this model for other vulnerable areas and entities around the world," Ms. Dolph continued. "Cyber threats are evolving every day with the potential to impact an increasing portion of our critical infrastructure and daily lives, and we can have the greatest impact by building resilient defenses in advance. We look forward to leveraging our technical expertise, unique partnership model and success in the Eurasia region as we work with additional partners to expand our digital resilience operations globally."
About CDAC: The Cyber Defense Assistance Collaborative (CDAC) is a group of leading cybersecurity companies, former U.S. government officials, and top U.S. cyber defense leaders who collaborate to provide operational cyber defense assistance to Ukraine. CDAC was formed in 2022 in response to the full-scale Russian invasion of Ukraine. Its members work in collaboration with participating private sector cyber security organizations to meet cyber defense aid requests from Ukrainian government ministries and state-owned organizations. For more information, please visit https://crdfglobal-cdac.org.