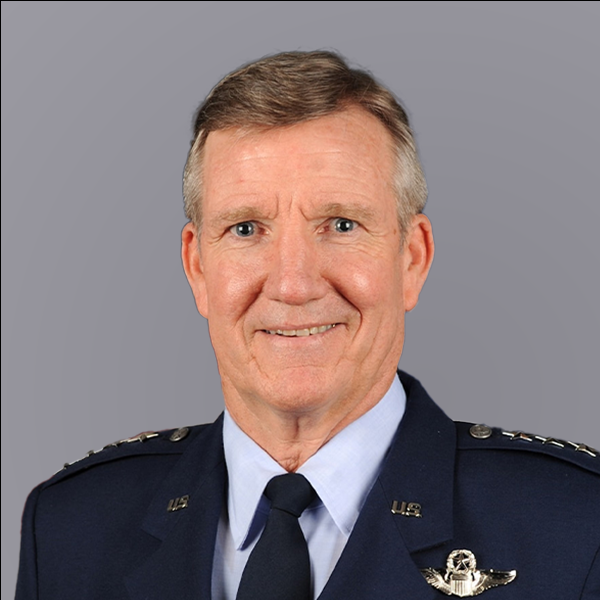 Board of Directors
General Herbert "Hawk" Carlisle, USAF, Retired joined the CRDF Global Board of Directors in July 2023. After retiring from his 39-year career in the Air Force in 2017, Carlisle served as president and chief executive officer of the National Defense Industrial Association for nearly five years and led the organization through some of the most significant milestones in its history. Carlisle also serves on the board of the Stimson Center.
Carlisle's last assignment in the US Air Force was as commander, Air Combat Command at Langley Air Force Base in Virginia. In this role he was responsible for organizing, training, equipping and maintaining combat-ready forces for rapid deployment and employment while ensuring strategic air defense forces are ready to meet the challenges of peacetime air sovereignty and wartime defense.
Prior to this role, Carlisle served as commander of Pacific Air Forces; the air component commander for U.S. Pacific Command; and executive director of Pacific Air Combat Operations staff, Joint Base Pearl Harbor-Hickham, Hawaii. As the commander, he was responsible for Air Force activities spanning more than half the globe, leading approximately 45,000 Airmen serving principally in Japan, Korea, Hawaii, Alaska and Guam.
Carlisle graduated from the U.S. Air Force Academy in 1978 with a bachelor's of science degree in mathematics. He received a master's degree in business administration in 1988 from Golden Gate University of San Francisco. He completed studies at the Squadron Officer School, the F-15 Fighter Weapons Instructor Course, Air Command and Staff College, Armed Forces Staff College, and Army War College. He also has studied national security management at Syracuse University, international relations at Massachusetts Institute of Technology, and national and international security at George Washington University.