Event Recaps
The Importance of Cooperative Threat Reduction Programs in 2022 and Beyond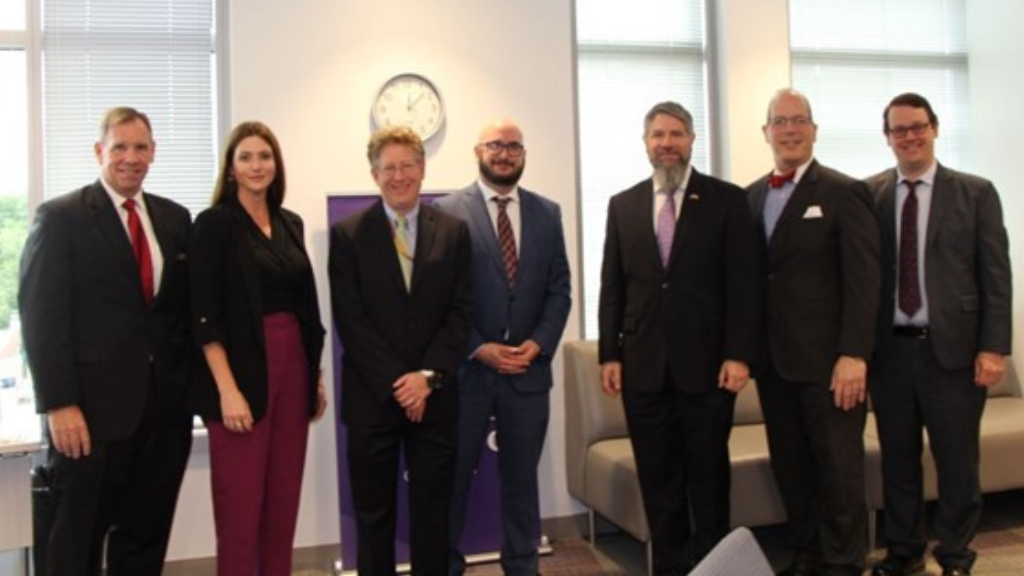 On June 23, 2022, CRDF Global welcomed senior officials from State Department, Defense Department, and Congress to our office to discuss the evolution of international security and cooperative threat reduction (CTR) programs. Speakers included:
Robert Pope, Director, Cooperative Threat Reduction Program at DoD's Defense Threat Reduction Agency
Christopher Ford, MITRE Corporation and Former Undersecretary of State (Acting) for Arms Control and International Security
Kate Insley, Deputy Assistant Secretary (Acting) for the US Department of State's Bureau of International Security and Nonproliferation
Lowell Schwartz, Senior Professional Staff Member at Senate Foreign Relations Committee;
Aaron Jay, Director, Cooperative Threat Reduction Policy Office of the Secretary of Defense (Policy) Nickolas Roth, Senior Director for Nuclear Materials Security, The Nuclear Threat Initiative
In prepared remarks and a dynamic give-and-take exchange, panelists shared their perspective on the evolution and future of cooperative threat reduction during this off-the-record, two-hour session. Topics ranged from the origin of CTR policies and engagement after the fall of the Soviet Union, through its application to terrorist organizations and failing states, and on to the adoption of cooperative threat reduction approaches to cyber weapons, pandemic disease, and state-based threats in emerging technologies.

Though each speaker shared diverse perspectives, there was a common theme– the need for continued international collaboration and engaging partner countries to combat today's major threats that exist in the digital landscape: disinformation, cyber attacks on critical infrastructure, and emerging technologies.