CRDF Global Spotlight Series
International Exchange Empowers Leaders to Tackle Global Challenges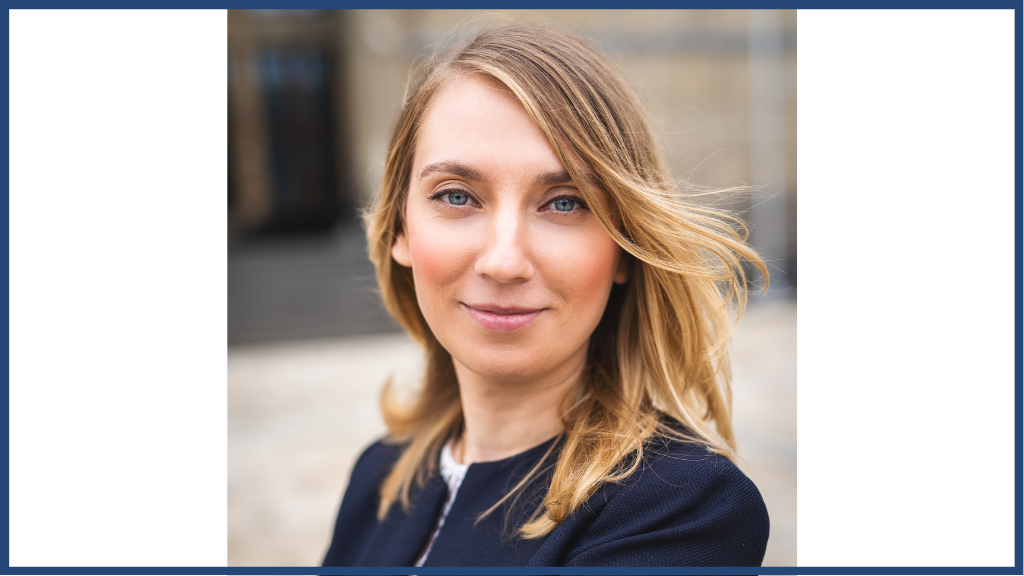 Ewelina Woloszyn is the founder and CEO of AI Safety Holdings, a private equity fund focused on revolutionizing the healthcare system by focusing on investments and acquisitions in Healthcare, Artificial Intelligence, and Cyber Security industries. In 2021, she was selected by the U.S. Embassy in Warsaw, Poland to participate in the International Visitor Leadership Program (IVLP) dedicated to Women and Entrepreneurship. From her exchange experience, Ewelina discovered the power of international exchanges to empower and connect global leaders.
How do international exchange programs like the IVLP shape global leaders?
Our world is currently facing many obstacles. Lingering blowbacks from the COVID-19 pandemic, combined with Russia's ongoing invasion of Ukraine, and increasing inflation around the world underscore the need to build better solutions to global challenges. We need more leaders collaborating now, greater than ever. In order to be an effective leader – in the healthcare system or any other industry – a winning mentality is crucial. IVLP helps shape the values and attitudes of individuals to help them succeed and lead no matter what their obstacles are.

What IVLP experiences did you find useful in expanding your leader mindset?
The IVLP provides participants with the opportunity to build strong networks, share experiences and perspectives in a supportive space, and continue collaborative efforts to identify creative solutions to global challenges. During my participation, I had a lot of conversations about the improvement of the healthcare system and the struggles that other countries are facing as well. All of the conversations were great for me and my team and have helped us to better understand different parities and struggles around the world.
How have you incorporated your IVLP experiences into your current work?
Thanks to the IVLP and friends that I met during my program, I now have a network of people that are passionate about improving the healthcare system, and who are willing to share their resources and communities to achieve our shared goal. One example of this support led to my sharing my story with Forbes.